HVAC-R Repairs in Canada
Professional Repair & Replacement Solutions Nationwide
Coral Canada Wide offers complete HVAC-R, Plumbing and Pipe Fitting solution to retailers, corporations, and property managers. We do this by employing journeymen technicians who specialize in different areas of the HVAC-R industry.
Coral is a single source corporation able to meet all heating, ventilation, air conditioning, and refrigeration services nationally. While some auxiliary services may differ by location across the country, we also offer Plumbing, Pipe Fitting, electrical and mechanical maintenance, building maintenance, facility maintenance, and more.
Nothing is worse than losing business or having upset building tenants while you wait for an HVAC-R repair. At Coral, our technicians use the latest technology to access information regarding your business and HVAC-R systems. This ensures we're always able to provide an efficient and effective solution to our clients.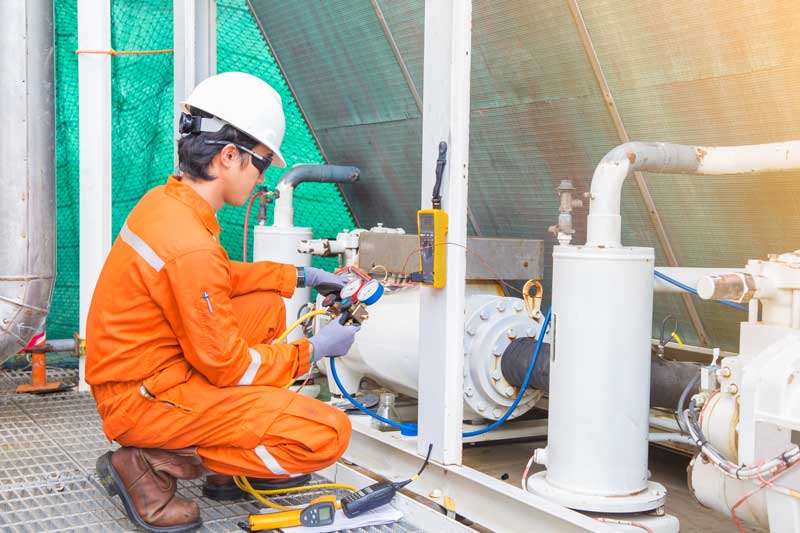 Some of the models we service include:
Rooftop Heat/Cool Units
Exhaust Fans
Air Conditioners
Refrigeration Systems (ALL)
Walk-in Coolers & Freezers
Ventilation Systems
Air Compressors
Condensing Units
Air Handling Units
Boilers
Furnaces
Make Up Air Units
Unit Heaters
Split A/C Systems
Commercial & Domestic Hot Water Heaters
Custom Heating, Cooling & Refrigeration
Every building is unique. Therefore, every HVAC-R system will have its own design, installation, and service requirements. This is where Coral's technical expertise and engineering experience as an industry leading HVAC-R company plays an important role. Our certified service experts are trained to service all HVAC-R, Plumbing, and Pipe Fitting equipment. In fact, our technicians often keep more common parts in their service vehicle so that they can quickly address a problem during the initial service call.