Commercial HVAC-R Installation Nationwide
HVAC-R Installation Solutions from BC to Alberta to Ontario and Quebec
At Coral Canada Wide Ltd., we have one of the strongest technical teams available, comprised of long-term employees with years of experience. Our employees and core management team are leaders in their technical fields.
Our clients benefit from this industry experience through our HVAC-R service and maintenance solutions. Additionally, we provide installation services.
The best way to ensure your new HVAC-R system works correctly is to have it installed by a professional. Through our years of working with all types of units, we will ensure the installation process takes place with minimal impact to your daily operations.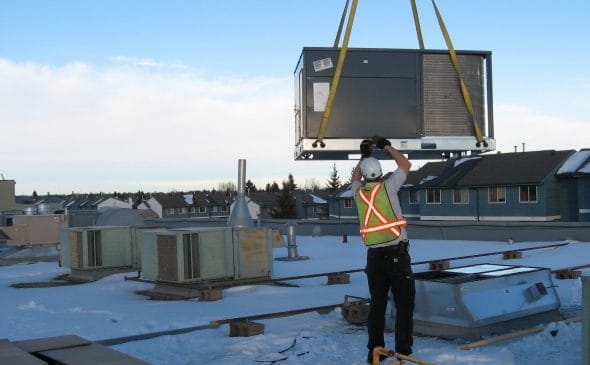 Services Tailored To Your Business
Each new relationship we build with a commercial or industrial building owner begins with meeting one of our account managers. From there, they will discuss the best HVAC-R equipment for your business. Whether you need industrial refrigeration or a cooling and heating system for an office building or any other retail/commercial space, we can create a customized plan.
For example, clients who operate chain businesses are often looking for a 'cookie cutter' approach for their HVAC and refrigeration systems. This can help cut down on training costs because only one training manual has to be created for all locations.
Coral has been able to forge many long-term relationships with several multi-location, national clients by combining a strong technical team in the field with our own in-house administrative team of professionals. Our team includes professional engineers and service specialists who are ready to assist in any situation.
Coral Canada Wide Ltd. is committed to training our team and providing ongoing educational opportunities in all areas to stay on top of changes in an ever-changing industry. This dedication to training ensures that we will continue to be leaders in the HVAC-R field.