Vancouver HVAC-R Services
HVAC-R Services in Metro Vancouver, Surrey, Burnaby, Delta and the Lower Mainland
Coral Canada Wide Ltd.'s Vancouver location offers professional heating, ventilation, air conditioning, and refrigeration services across Metro Vancouver and the Lower Mainland, BC. Built on ethics and good business practices where customer service and satisfaction is our primary focus, we've established long-term relationships with our clients. For that reason and many others, we are the best HVAC-R company in Canada.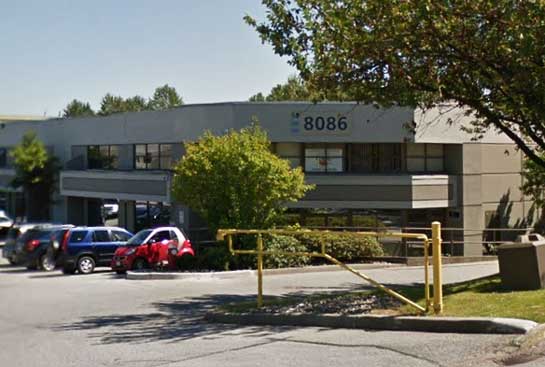 Coral's Vancouver Service Centre in Surrey
About Our Vancouver Location
Coral Canada Wide Ltd.'s West Coast Regional Office offers exceptional HVAC-R service to the Metro Vancouver area. Using a dual dispatch system and powered by the latest technology and in-house mechanical design, Coral is the best HVAC-R company in Canada.
As your local commercial HVAC-R provider, our Vancouver location gives our customers an exceptional experience backed by decades of expertise. Since 1992, Coral Canada Wide Ltd. has been the leading service provider of commercial HVAC-R, Plumbing, and Pipefitting. Nationwide Coral is composed of long-term employees who have years of expertise in their technical fields.
At every Coral Canada Wide Ltd. location, we pass this expertise on to our clients by providing unparalleled service and ensuring an excellent fit and finish with all of our HVAC-R installations. In addition to repairs, installs, and retrofits, we also work on new build projects. We'll work with project managers to install a superior HVAC-R system into your residential building, office building, or restaurant during the construction phase.
Our work with our clients doesn't end there. We also offer proactive maintenance plans tailored to each company's needs. Our predictive and preventative maintenance approach allows us to create a plan for system upgrades and replacements. By proactively planning, we can prevent premature equipment failure and increase energy efficiency, effectively reducing your company's operating costs.
Our teams are trained to work with and service all HVAC-R equipment, and offer Plumbing & Pipefitting, generator, and electrical maintenance. Coral's technical expertise has been recognized on a national level by manufacturers. In fact, many exclusively request that we perform start-up and commissioning services on their heating, ventilation, air conditioning, and refrigeration systems (HVAC-R) for their key Clients.
Vancouver's Experts In VRF, New Construction, Retrofits & Repairs
Coral's Vancouver HVAC-R services include working with new construction, commissioning equipment, making repairs as necessary and retrofitting.
Through our maintenance program, our technicians can accurately track wear and tear and replace worn components before they fail. Our program will help you budget for future retrofits and part replacements, therefore saving you from unexpected expenses. Give us a call today so we can learn more about how we can help with your HVAC-R, Plumbing & Pipefitting needs.
Our Commercial & Industrial Services in Vancouver include:
Master Plumber
Master Gas Fitter
Life Cycle Analysis
Energy Analysis
Indoor Air Quality
Air Balancing
Air Conditioning
Tenant Improvements
Sheet Metal Ductwork
Humidification / Dehumidification
Water Treatment
Heating
Ventilation
Refrigeration
Big Box Retail
Supermarkets
Restaurants
Distribution Centres
Recreational Facilities
Industrial Buildings
Service Stations
Financial Institutions
Executive Buildings
Government Buildings
Commercial Building
Military Installations