Nanaimo HVAC-R Services
Heating, Ventilation, Air Conditioning & Refrigeration Services on Vancouver Island
Coral Canada Wide is a national HVAC-R company established in 1992. With technicians across the country, we are ready to assist you with all your commercial and industrial HVAC-R requirements. Our Nanaimo location provides HVAC-R services across northern Vancouver Island, from Duncan to Nanaimo and up to Port Hardy and everywhere in between.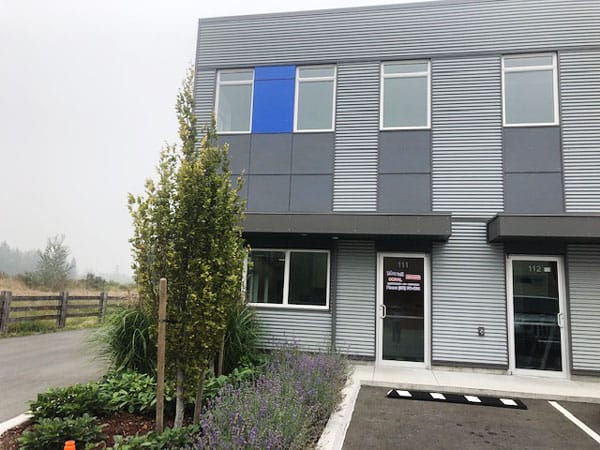 Coral's Nanaimo Service Centre
About Our Nanaimo Location
Martell Refrigeration Joins Coral Canada Wide Ltd.
Established in 1972, Martell Refrigeration quickly grew to become a leader in the heating, ventilation, air conditioning, and refrigeration (HVAC-R) business for both the commercial and residential industries. In the year 2000, Martell Refrigeration expanded its business by amalgamating with Coral Canada Wide to become the best answer for HVAC-R services in the Nanaimo region of British Columbia.
Coral offers a wide range of HVAC-R services, including sales, service, installation, and maintenance programs. We pride ourselves on using the highest quality HVAC-R products for our clients.
Coral ensures an excellent fit and finish with all our installations to guarantee client satisfaction. This, combined with a tailored maintenance program, will help give the HVAC-R equipment many years of uninterrupted service. Our service team is well-trained, and all of our technicians possess multiple trade certifications, ranging from HVAC and refrigeration, plumbing, pipefitting, gas, and electrical. Each of our technicians has received security clearances from a national service provider which meets the current requirements for CPIC.
Our corporate mandate is to provide exceptional commercial heating, ventilation, air conditioning, and refrigeration (HVAC-R) service across Canada. Additionally, we also work on cannabis grow operations, forklift air-conditioning, mortuaries and ice machines. We do this by prioritizing long-term client relationships over short-term corporate profits.
The core management team members have been in the HVAC-R industry for more than 30 years and bring with them a variety of backgrounds ranging from HVAC-R maintenance, Technical Service, Accounting, and Administration. These invaluable human resources are available to our customers via phone, email, voicemail, or face to face meetings anywhere in our service area.
Coral's Nanaimo service area ranges from Duncan, B.C. to Port Hardy, B.C. with all our qualified and licensed technicians ready to assist you. We offer you numerous choices with regards to maintenance, repair, and replacement of all key heating equipment for your commercial property. Call today for all your commercial and residential HVAC-R essentials, 250-758-1731.
Our Commercial & Industrial Services in Nanaimo:
Supermarkets
Fish Plant Ice Making Equipment
Large Walk-in Coolers
Freezers
C-Store
Hotel & Restaurant Refrigeration
Ice Machines
Commercial refrigeration and a/c
Residential heat pumps/furnaces and a/c
Industrial HVAC
Gas fitting
We Service & Install all Heating Systems:
Rooftop units and furnaces
Unit heaters – gas-fired & electric
Infrared heaters – gas-fired & electric
Hot water and steam boilers
Rooftop heat cool units
Split systems
Make-up air nuts
Heat pumps
Ductless split systems
Installation
Retrofit
Direct Digital Control System
Repair
Maintenance
Remote monitoring